Bosch MFW66020GB Meat Mincer Now in Pakistan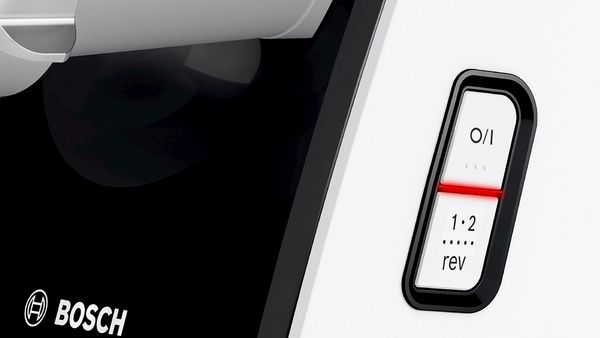 Remove jammed food at the push of a button.
With difficult ingredients a meat mincer may become clogged up. This is where the reverse function comes in. It helps to release food that has got stuck. Thanks to this function the mincer is ready for use again very quickly.
Stylish design with integrated storage.
Now you never have to search around for the right accessories again. The meat mincer is especially stylish and the accessory discs can be stored conveniently in the integrated storage compartment to keep them perfectly organized.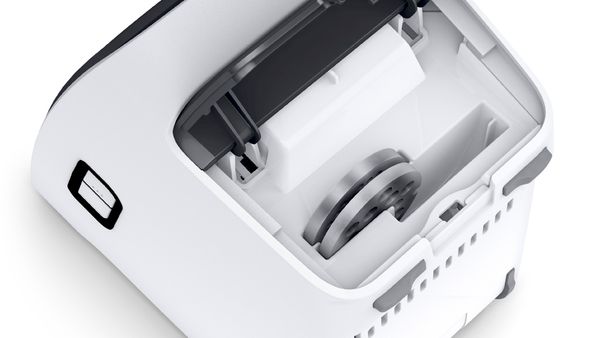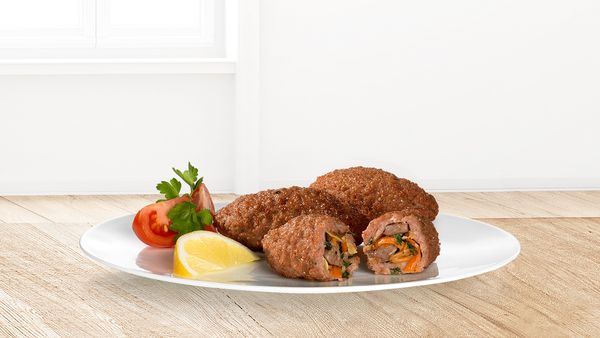 The tube makes the difference.
You can make kebbe even if you don't have much time. The attachment is intended to make the preparation process easier. You can use it to shape tubes, fill them up and press them together on both sides.
Quality you can trust. Stainless steel is a durable, low-maintenance material, it is hygienic, has a smooth surface, is tasteless and is very easy to clean. All this makes it the best choice for the steel mincer discs.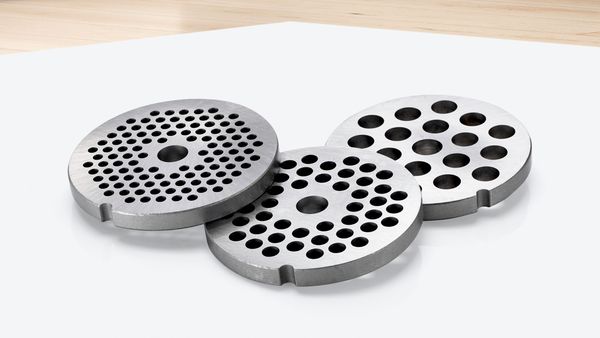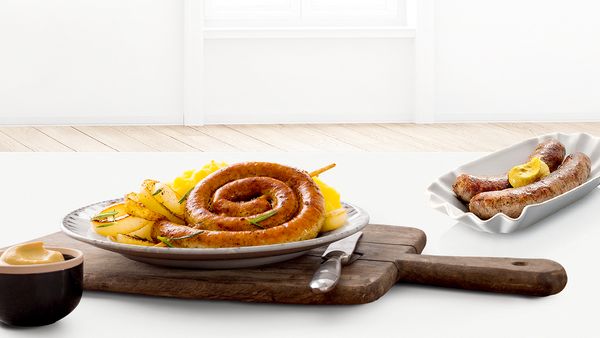 These sausages are fresher than from the butcher's shop.
Homemade sausages can be prepared freshly according to your individuel taste and will delight your guests. The sausage attachment lets you create your own delicious chicken, beef, pork or vegetarian sausages.
Perfect results at maximum speed.
You want perfect results even with ingredients that are difficult to process? Thanks to the very strong motor and the high motor blocking power, your ingredients are processed evenly and very quickly. This means more time for preparing other dishes.