Samsung 55Q60R 55 Inch 4K LED TV
Authorized Dealer of Samsung Pakistan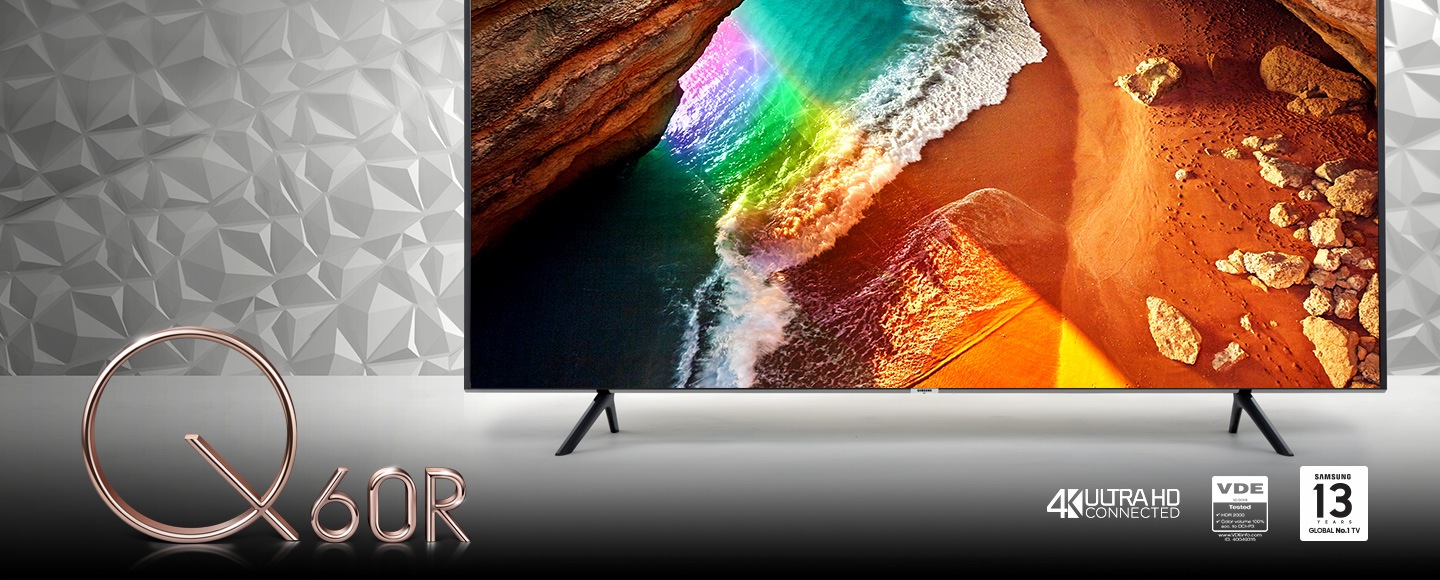 * Product design and specifications may vary depending on the model and size of the TV.
1. Colour Volume 100%
One billion shades of colour produced by Quantum Dot technology makes everything brilliant.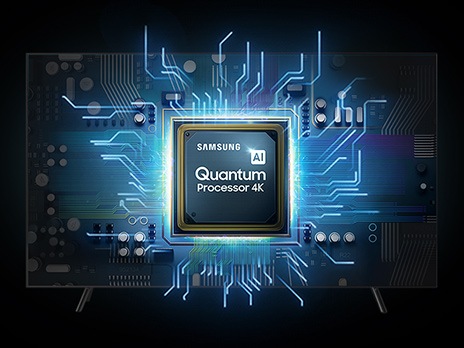 2. Quantum Processor 4K
Intelligence improves performance, optimizing to viewing condition and content in real time.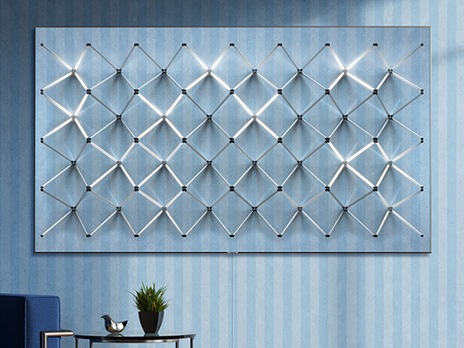 3. Ambient Mode
Say goodbye to that boring black screen by transforming it into a meaningful lifestyle canvas.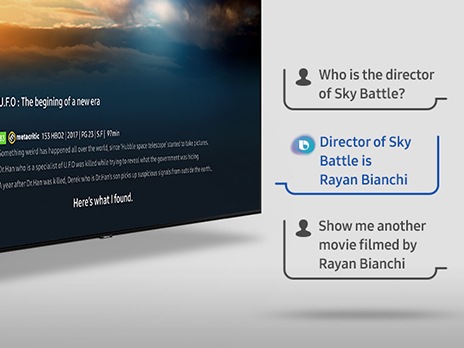 4. Bixby on TV
Do more with Bixby. Our intelligent assistant lets you interact with your TV more meaningfully.
Soundbar optimized for QLED

Colour Volume 100% by Quantum Dot
Colours as real as they should be. With Samsung?s unique Quantum Dot technology, QLED cranks the colour volume to a full 100%, giving you realistic colours in dark or bright scene.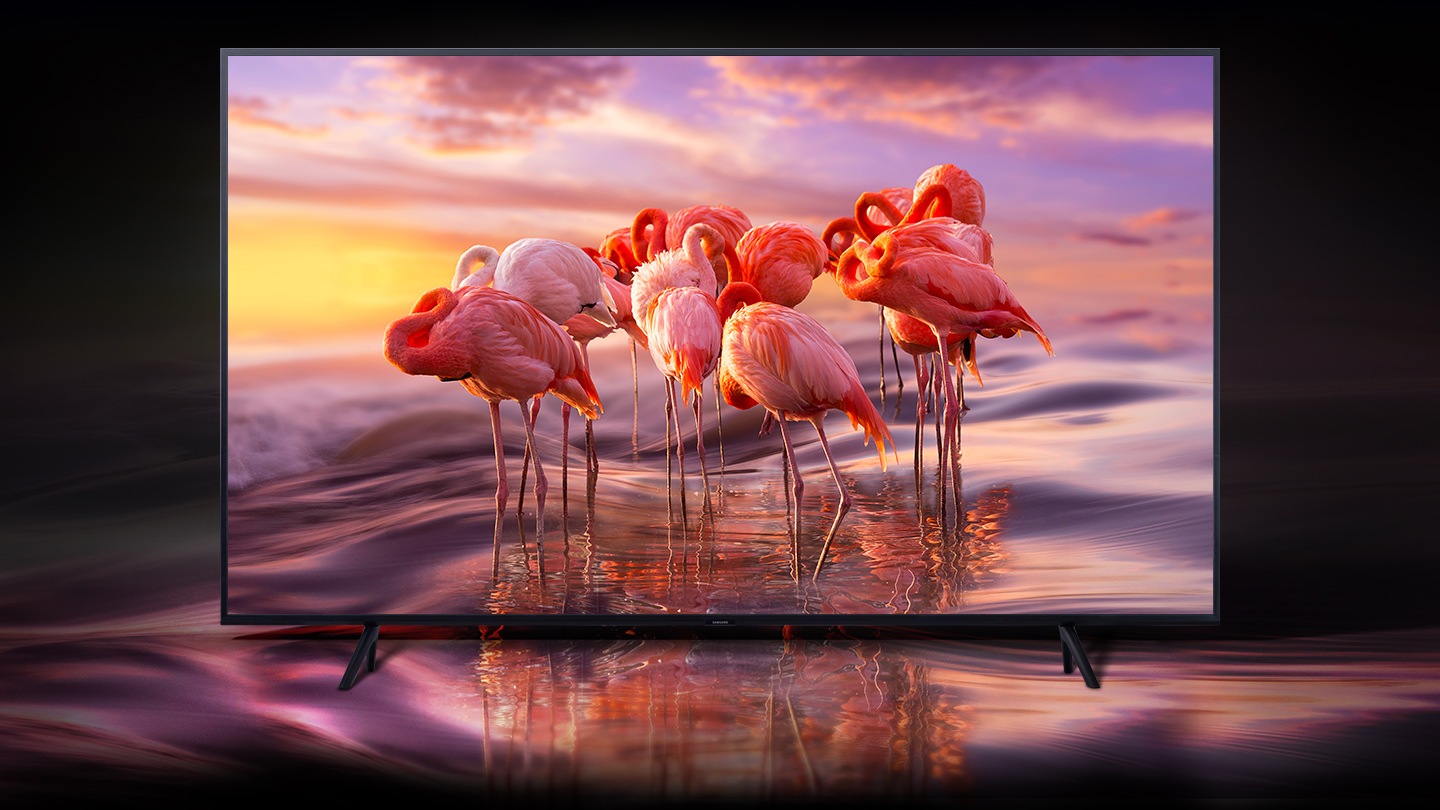 Quantum HDR 4X
See objects in the dark and peer deeply into the shades of colour. Quantum HDR 4X analyzes the scene frame by frame and adjusts the lighting to express the unique brightness of every moment.
* The range of Quantum HDR claims luminance based on internal testing standards and is subject to change according to viewing environment or specific conditions.
Everything gets very real on a bigger screen. You?ll experience every goal, feel every explosion, and be right in the middle of the action. You?ve never been closer than this.
Lower input lag gaming
Don?t let lag hold you back! Using FreeSync(VRR) technology, QLED reduces input lag to give you the real-time gaming speed you need to climb to the top. Embrace QLED speed and get ready for some epic wins.
* FreeSync technology reduces input lag, with less tearing and stuttering.
* VRR (Variable Refresh Rate) lets a gaming source optimal video frame by each scene.
Game enhancer
To beat the competition, you have to have full control. Dynamic Black Equalizer gives you better visibility in the dark and uses detailed scene analysis to optimize image quality. It even enhances the sound so you can immerse yourself in the game.
* The content within the screen are simulated images and are for demonstration purposes only.
Quantum Processor 4K
Experience QLED?s Quantum Processor 4K. It uses its own unique upscaling algorithm to deliver clearer pictures, while adjusting the screen brightness and sound to match your room and the scene on the screen. QLED?S powerful processor delivers improved resolution and an amazing experience.
AI Upscaling
AI Upscaling makes a world of difference. QLED uses AI-powered machine learning to reduce image noise, restore lost detail, and even sharpen edges around objects and text. Now you can enjoy your content at near 4K resolution.
* Viewing experience may vary according to types of content and format.
*'AI Upscaling' may not apply to PC connection, and certain conditions of Game Mode.
Conditions in your room can change, and your TV needs to adapt. QLED?s Intelligent Mode adjusts brightness and volume accordingly. It can even adjust the sound to match the TV content, such as clearing a dialogue in news programs and highlighting a singer?s voice over the background concert.
TV design should not distract you from your shows. QLED?s minimal design features slim bezels that focus your eyes on the picture, pulling you in so you see what?s really important.
Ambient Mode
Even when QLED is turned off, it?s never simply still. Ambient Mode helps QLED mingle with your home d?cor for a perfectly natural effect. Instead of a simple black screen, you?ll see meaningful images that match your lifestyle, with easy settings and plenty of choices.
Set your screen with an interactive background that matches your room d?cor perfectly.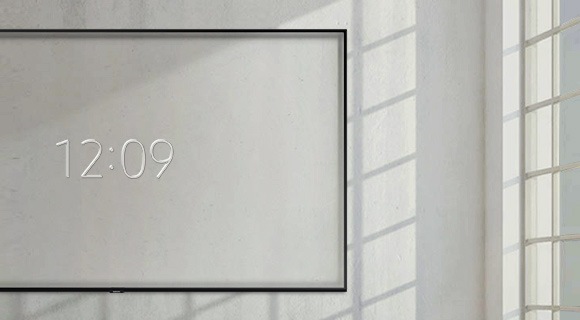 You can display info like the time and date on a beautiful background.
Display all your favorite photos from your mobile device. It?s your own personal gallery.
Lovers of art will also enjoy beautiful pieces from well-known photographers and artists, all grouped on a variety of themes.
Background setting
QLED uses a photo of your wall to recreate the pattern on screen. It?s the perfect blend for your d?cor.
?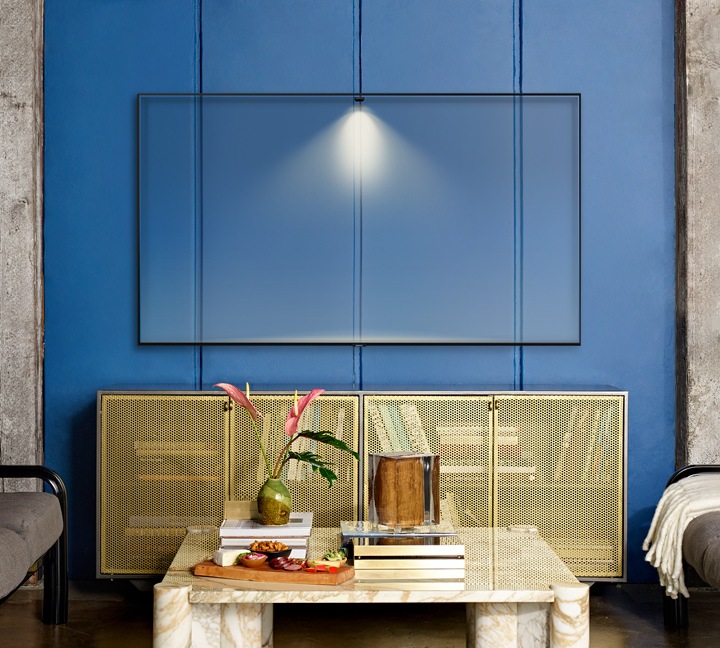 Linear dots
QLED senses nearby colours in the room and applies them to a beautiful design on screen.
?
Mono matt
Use various filters to transform your photos into beautiful works of art right before your eyes.
?
Light grid
Special lighting for special occasions. Select from a variety of options, like neon, and have some fun with your space.
?
Smart Hub & One Remote
QLED gets even smarter with Smart Hub and Samsung One Remote. They place all the content you want right at your fingertips, from your set-top box to game console, apps, and live TV. All you need is one.
And getting answers to your questions
Bixby on TVYou can even talk to QLED. Bixby is the assistant to your needs that goes beyond controlling your TV. Just ask and get more.
Apple TV (Check availability before use. Go live after launching the service.)
Now for the first time ever, you can buy, rent, and watch the newest movies, plus subscribe to and watch Apple TV channels all on your QLED with the new Apple TV app. Just click the Apple TV app icon and dive right in.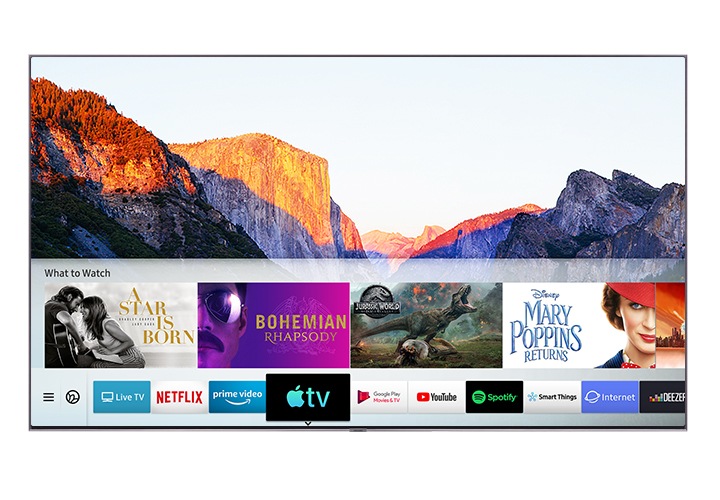 SmartThings
A truly intelligent home, tailored to your life. With Samsung SmartThings built right in, Samsung 82q60r can connect you with your IoT devices and sensors. You can turn on the lights, check what's in the fridge, and even control the robot vacuum cleaner.
Works with
Samsung 55q60r qled can be the center of a new and more convenient connected lifestyle. It integrates seamlessly with smart speakers and mobile devices?even from other brands.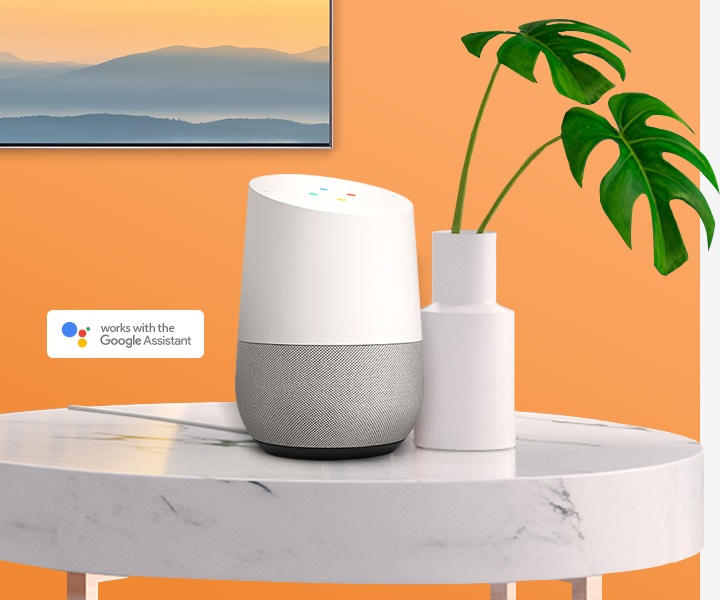 New QLED works with Alexa so your life just got simpler. It?s easy to connect your Alexa-enabled devices. With QLED?s compatibility, have Alexa turn on your TV, change channels, control volume, and more.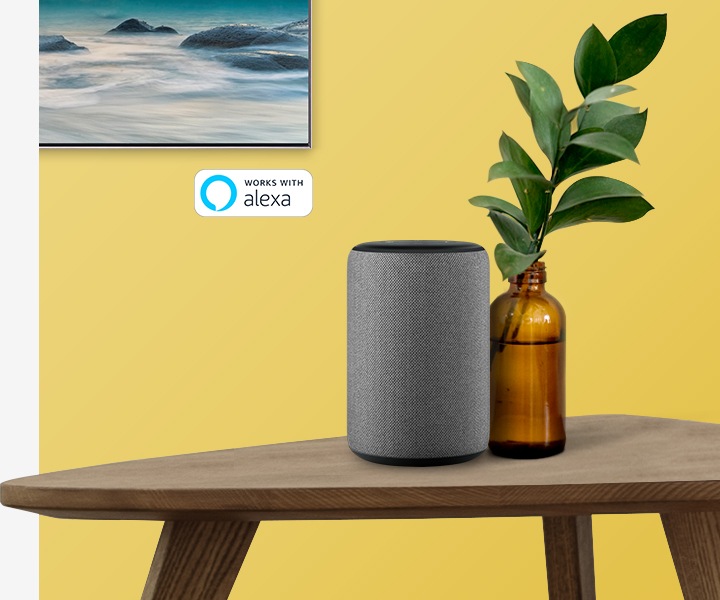 Availability of the feature may vary by region. Check before use.With AirPlay 2 built in, you can stream or share content from Apple devices to the big screen. Effortlessly play videos, music, photos and more from your iPhone, iPad and Mac on your QLED.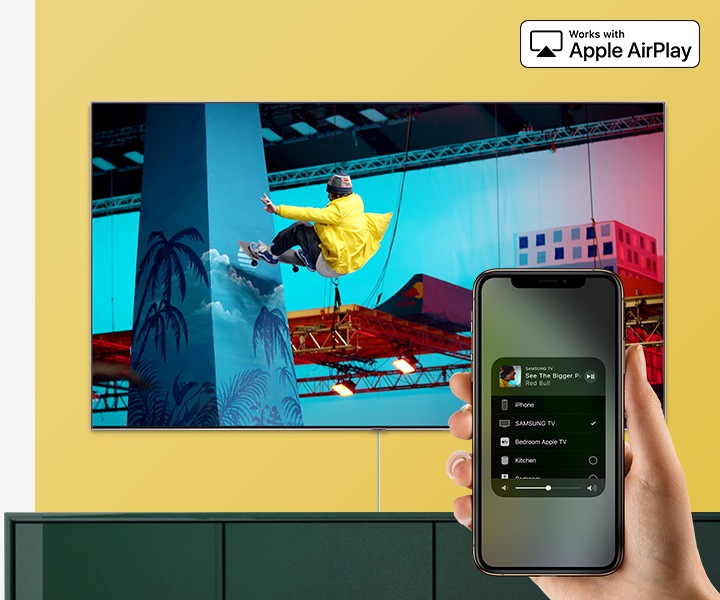 [/vc_column_text][/vc_column][/vc_row]