Bosch Direct Cool Refrigerator KDV47VL30 Now in Pakistan
Comfort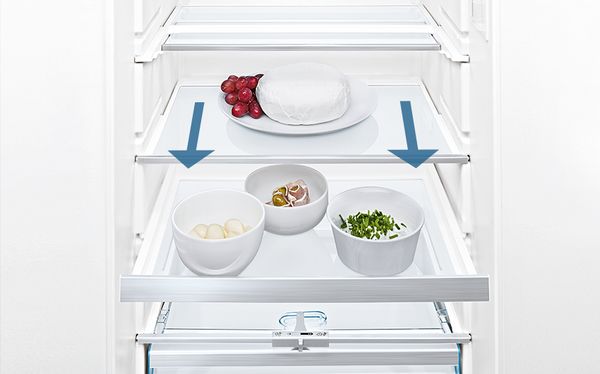 Easy storage and perfect visibility.
The frameless shatterproof glass shelves are particularly simple to use, thanks to their smooth removal mechanism.?They also give you perfect visibility of your food at all times.
Power
LowFrost: for less frequent defrosting.
LowFrost makes your life easier by dramatically reducing frost formation.?Refrigerator-freezers need to be defrosted much less frequently and maintain constant energy consumption.?And when defrosting is really necessary, a flow channel at the base of the device makes operation quick and easy.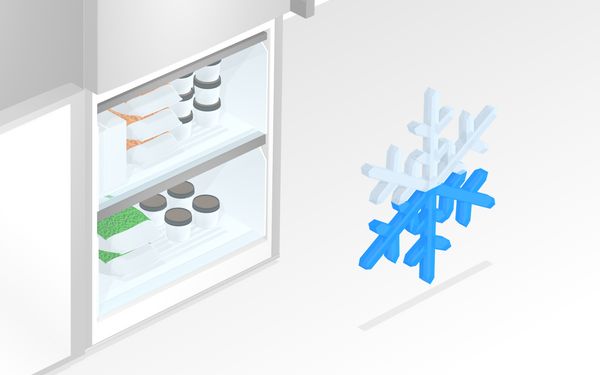 LED lighting: your food is always in the spotlight.
The LED lamps provide our refrigerators with a completely new lighting system for uniform and glare-free light inside the appliance.?Not content with consuming less electricity than conventional refrigerator bulbs, the LEDs also work as long as the appliance.
Health
Your fruits and vegetables retain their vitamins and stay fresh longer.
It has never been easier to follow a diet that is beneficial to health.?The VitaFresh freshness system creates the ideal storage conditions for all your fresh food thanks to the adjustable degree of humidity.?The humidity level in the drawer can be adjusted so that your fruit and vegetables will stay fresh longer.