Samsung 17 KG Washing Machine WA17J6730 In Pakistan
Easy prewash
The activ dualwash system integrates a sturdy tray, designed to prewash your most dirty delicate clothes.?With the press of a button you activate the Water Jet, which supplies water directly to the integrated tray through a separate outlet and without the inconvenience of having to carry it from one side to the other.?The washing experience is now easier and more comfortable.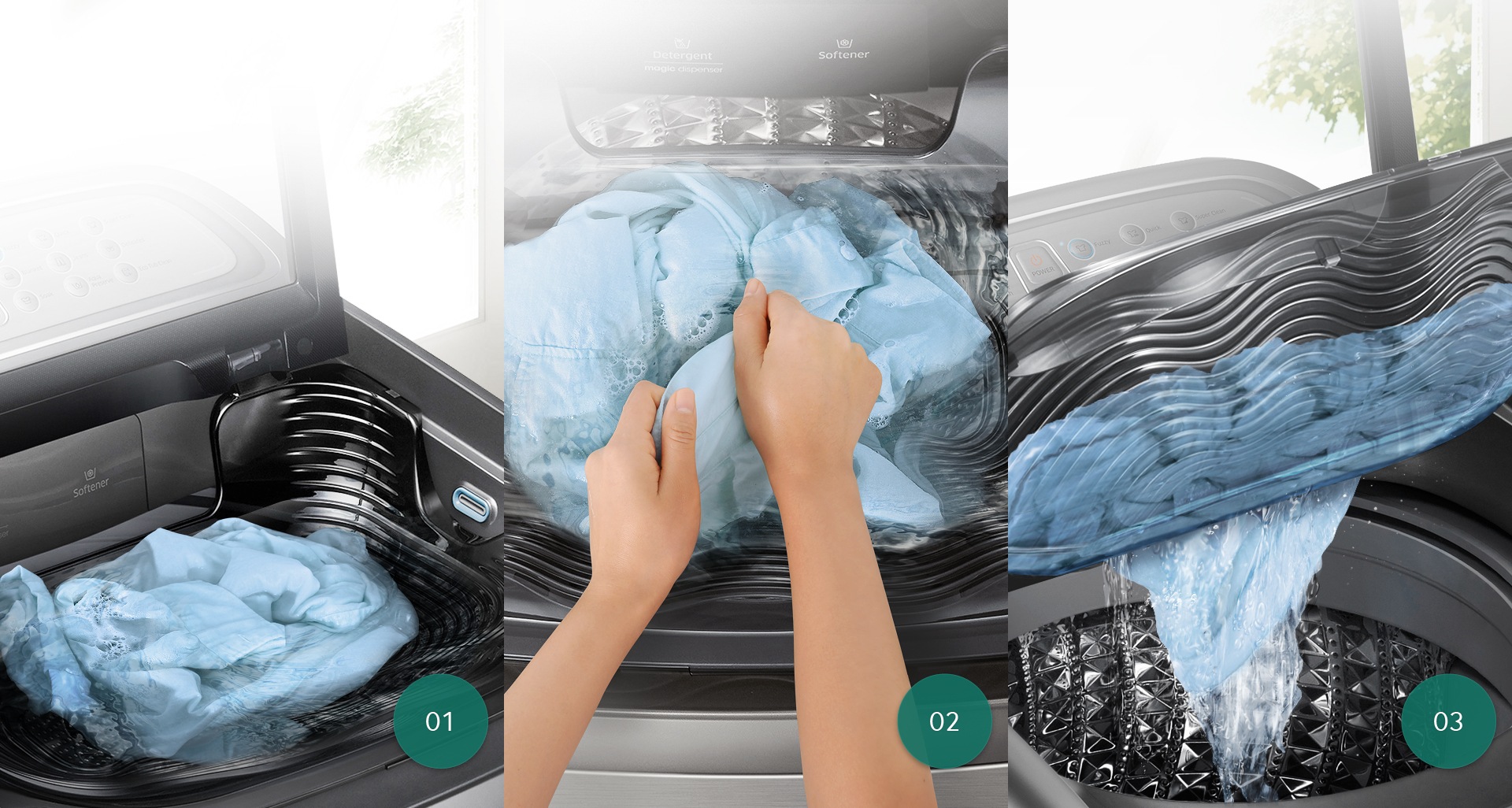 Optimized washing
Your new Magic Dispenser is designed to prevent debris from building up in the detergent drawer.?A propeller creates a swirl that seamlessly dissolves powder or liquid detergent and distributes it evenly before the selected wash cycle begins.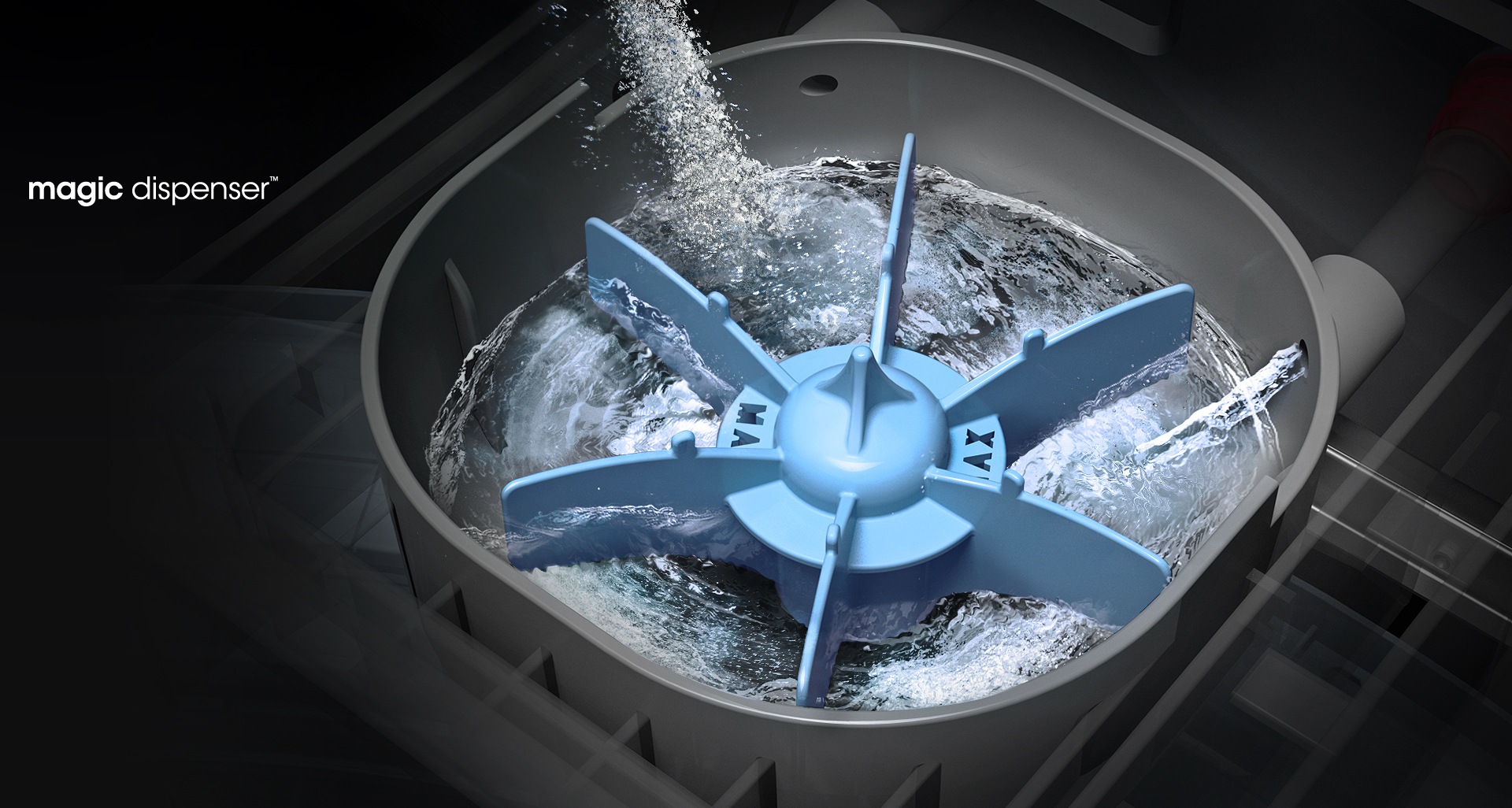 Less tangle, more care
Wobble technology gives your garments excellent care and washing performance.?The Wobble button generates water currents that achieve a dynamic and multidirectional wash, preventing wrinkles and thoroughly cleaning the most difficult stains.?It also helps prevent wear and tear on clothes, washing them gently and preventing them from tangling, so your clothes stay new for longer.
Powerful filter in action
Magic Filter efficiently traps the lint and debris generated when washing your clothes.?Its size and position is ideal, since it works perfectly in any water level, as well as being easier to clean.?Relax and let Magic Filter help your clothes stay fresh and clean so you always look good.