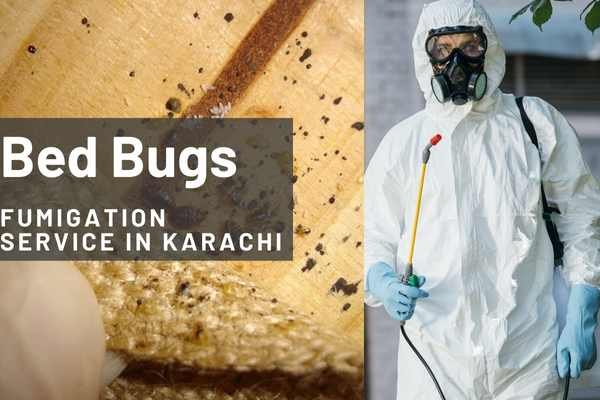 Bed Bugs & Their Love For Karachi
Bed bugs are a nuisance and it gets worst when you are living in a city like Karachi where bedbugs also known as khatmal thrive due to the weather. The most affected areas of a bedbug infestation are generally areas where there is moisture, humidity, or building and homes that are near the sea including DHA Karachi, Clifton. However, this does not mean that this pest is limited to this area only. Some of our most common areas in Karachi include Gulshan, Johar, and North Nazimabad as well. If not treated earlier, bedbugs can become a serious problem and only a professional bed bug fumigation service will be effective.
Some Steps Before Performing Bed Bug Fumigation
For bed bug fumigation treatment to be as effective as possible, we ask our customers to organize their rooms and areas where we will be performing the treatment so that we can cover all hidden spots as well which is sometimes difficult if the furniture, wardrobe or items are not moved from that area.
If your property is being fumigated soon, then following our guide will ensure that it's well-prepared. If you have any further questions regarding pest control and fumigation, please let us know.
Bed Bugs Invading Your Home & Offices in Karachi?? We're Here to Help!
Here at Pakref.com, we help homes, offices, hotels, hospital,s and other commercial properties to get rid of bed bugs for good and how to prevent this nuisance in the future. Similarly, if there are any other pest control services in Karachi that you require you may contact our team of experts. We are working closely with a trained team of pest controllers and technicians who have over a decade of experience in providing bed bug fumigation in Karachi and surrounding areas.
Contact us to schedule your bed bugs fumigation in Karachi today: Call Now at 0342-8256262