KitchenAid Artisan Cook Processor 5KCF0104
Buy Your Favorite Kitchenaid artisan cook processor in Pakistan exclusively available at pakref.com with official warranty and shipping across Pakistan including karachi, lahore, islamabad. In-Store collection facility is available for Karachi only.
It handles ingredients like a regular processor, and will chop, knead, mince, emulsify, whip and pur?e. Then it cooks them the way you would ? boil, fry, stew or steam. Beginner cooks will find themselves tackling increasingly adventurous meals. Home-made pastries and bread are a breeze: all that kneading is handled by the machine?s special dough blade, in record time. And hard to tackle sauces ? from b?chamel to hollandaise ? will become an easy everyday addition. This gleaming dream machine consists of a stylish 4.?5 litre stainless steel pot with ergonomic handles, hinged lid and feed opening, so you can add ingredients even while others are cooking. Our patented StirAssist feature gently flips and stirs ingredients, cooking them evenly and ensuring ?stirred-by-hand? results. The mini-bowl with matching blade is perfect for smaller quantities like pesto, pastes and baby food. Get inspired with our beautiful free cookbook and smart App for step-by-step guidance to classic meals. Whether you start off simple or go straight to gourmet ? whatever you cook will increase your culinary creativity. Available in Empire Red, Candy Apple, Frosted Pearl, Onyx Black, Almond Cream and Medallion Silver.
Discover the main benefits of the Cook Processor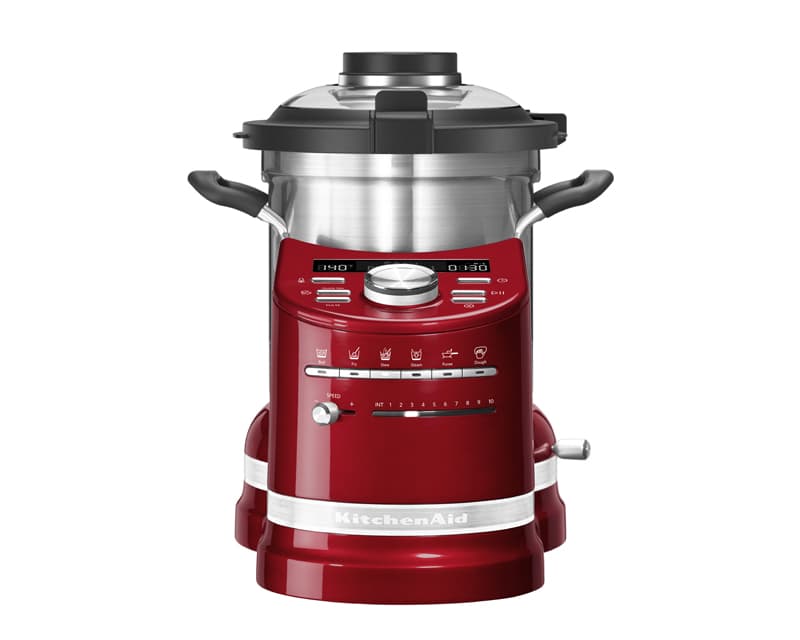 An all-in-one appliance
Why purchase several appliances when just one can assist you with all your preparations and free up kitchen space? With the Cook Processor you can prepare cold dishes in a flash: it can chop onions, crush ice, slice carrots, mix cake batter, pur?e baby food, whip cream or knead pizza dough.With the automatic cooking modes, the Cook Processor can save you time as it cooks the food while you do something else: it can proof dough, boil soup, simmer stew, fry meat or steam fish and vegetables. With a die-cast metal body, stainless steel cooking bowl and top quality finish, the Cook Processor is undeniably sturdy and built to last.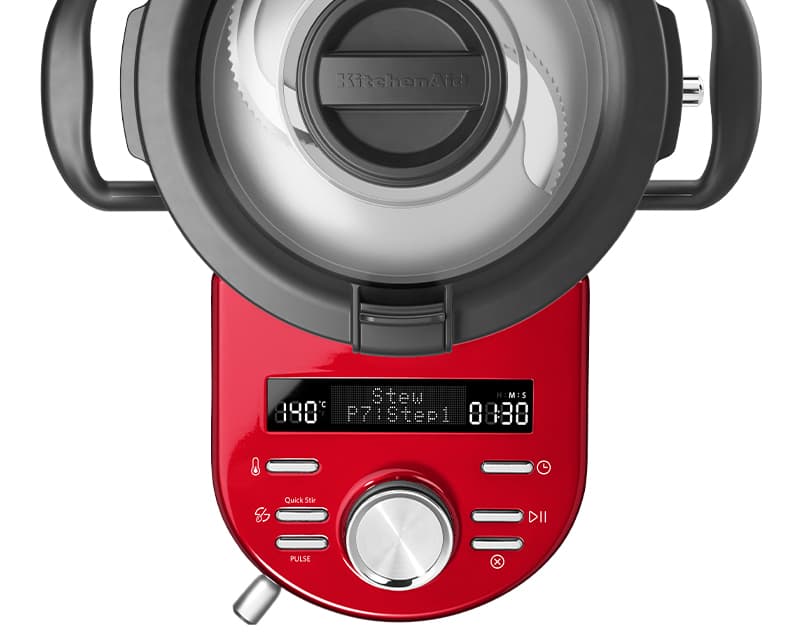 Precise and controlled cooking
These three elements combine to deliver prefect cooking results: Precise temperature control, from 40 to 140?C thanks to the thick-bottomed cooking bowl and a precision temperature sensor, heat is evenly distributed, even at high temperature, making frying or browning meats or vegetables effortless. StirAssist specially designed to gently flip and stir food for even cooking and "hand-crafted" results. 4,5L cooking bowl large enough to prepare meals for up to 6 people.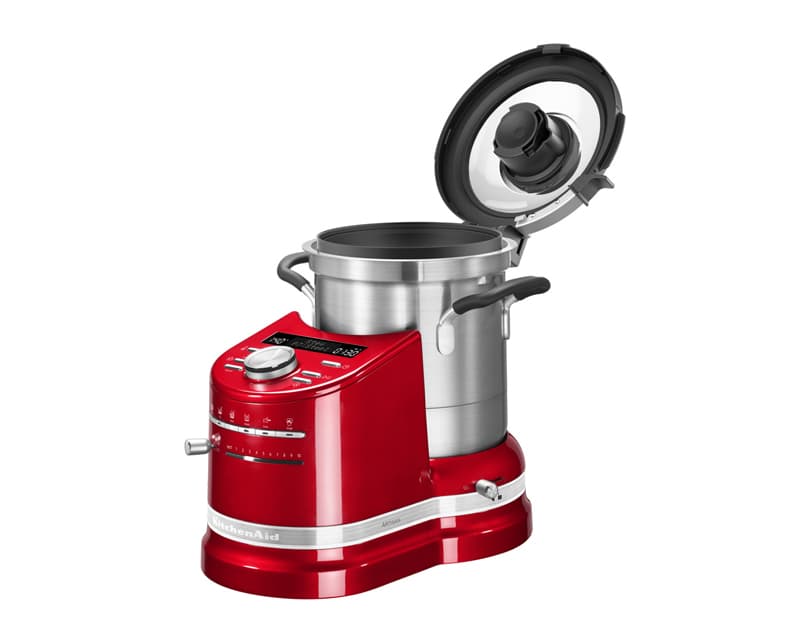 Easy of use
The Cook Processor has 6 automatic cooking modes, each designed for a wide range of recipes that you can find in the cookbook provided or using the Cook Processor app. Select a recipe and you will be guided step-by-step, guaranteeing perfect results time after time, even if you're a novice! Operating the appliance will become second nature in no time at all. What's more, you can manually program the Cook Processor to create and experiment with your own recipes.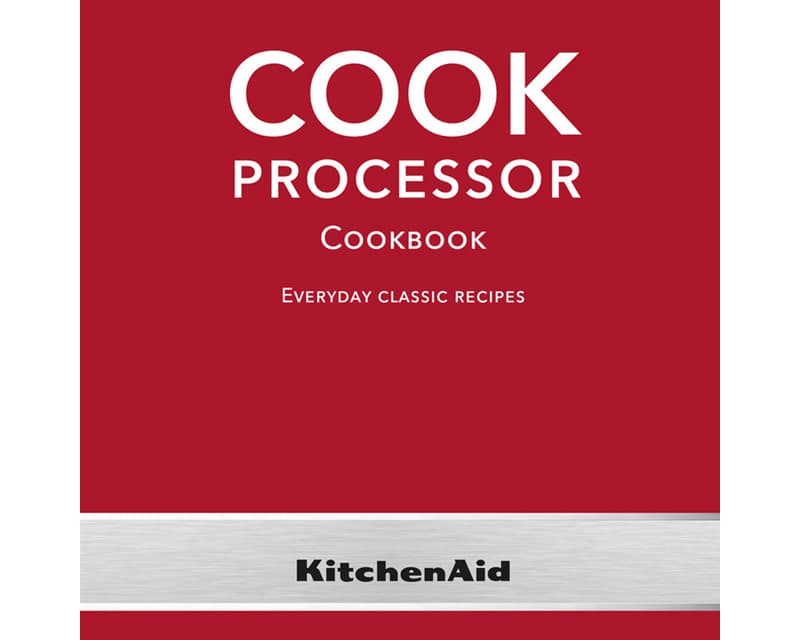 Cookbook and Cook Processor App
With the free cookbook and Cook Processor app you?ll have plenty of classic everyday recipes for mouth-watering meals all year round.
Discover all the accessories that come with the Cook Processor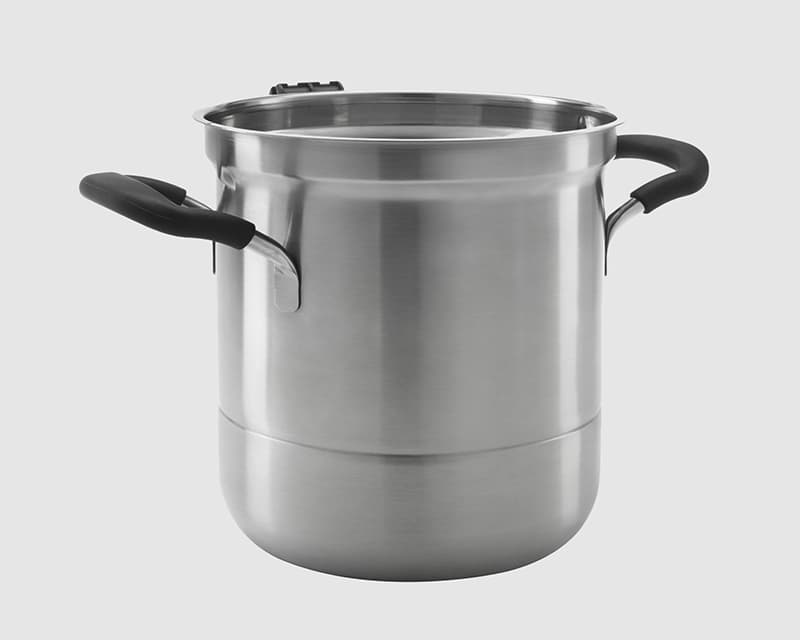 4.5L stainless steel cooking bowl
To process and cook large batches of any kind of ingredients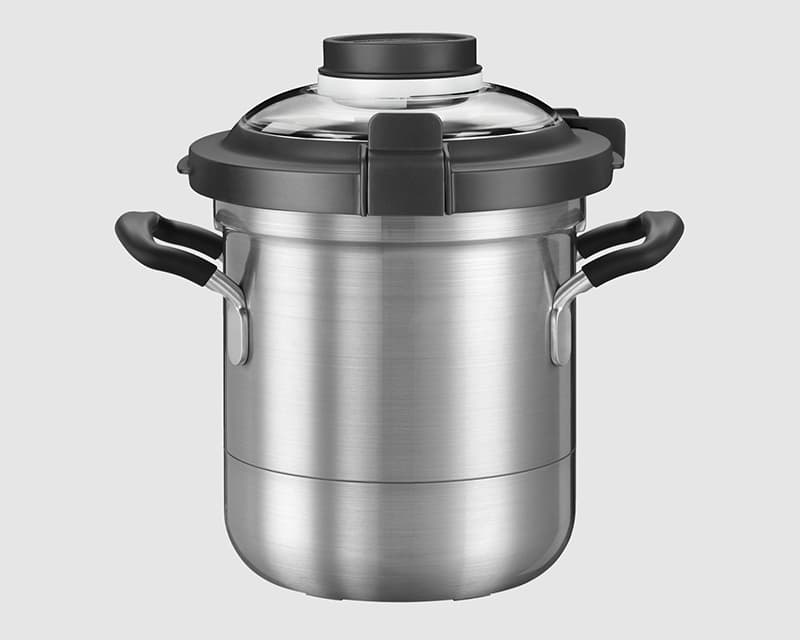 Hinged Chef lid
Central opening, soft-touch measuring cup, dual lock. 360? view. No need to open the lid while adding ingredients. Dishwasher-safe.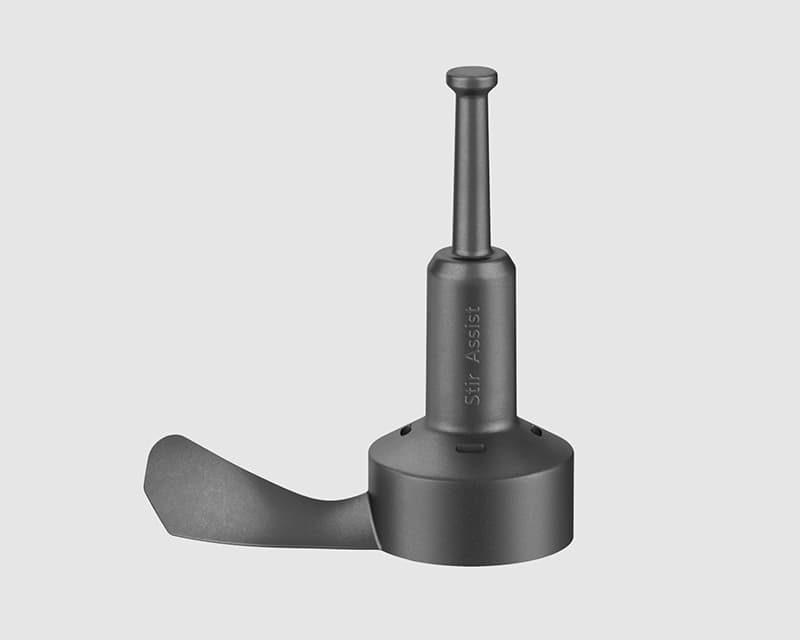 StirAssist
Gently flips and blends ingredients for even cooking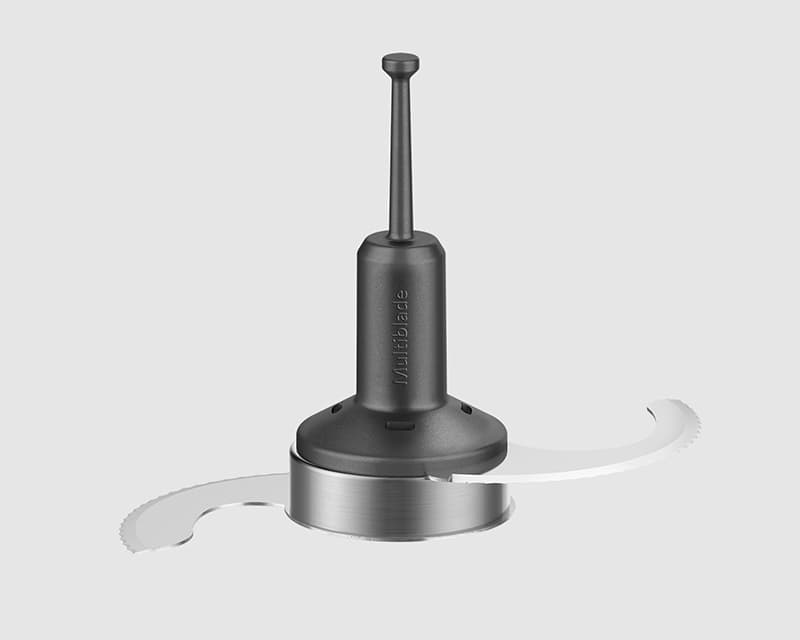 MultiBlade
For mixing, chopping, mincing and pur?eing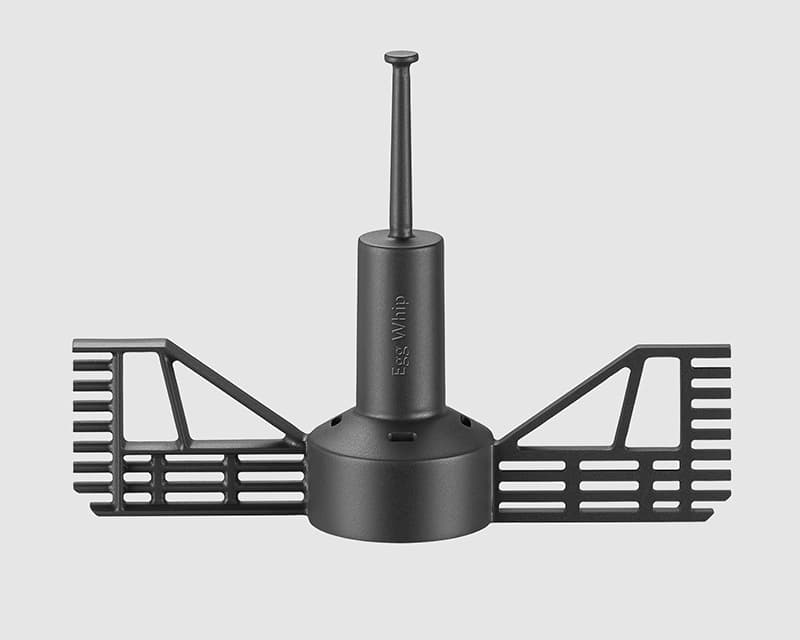 Egg whip
For beating egg whites into stiff foam, whipping cream or making homemade mayonnaise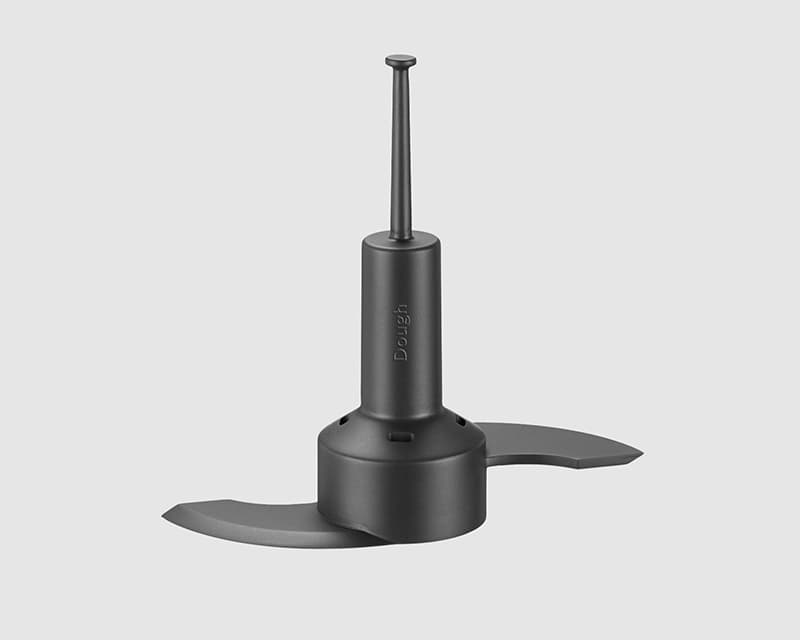 Dough blade
For making bread dough, pizza and brioches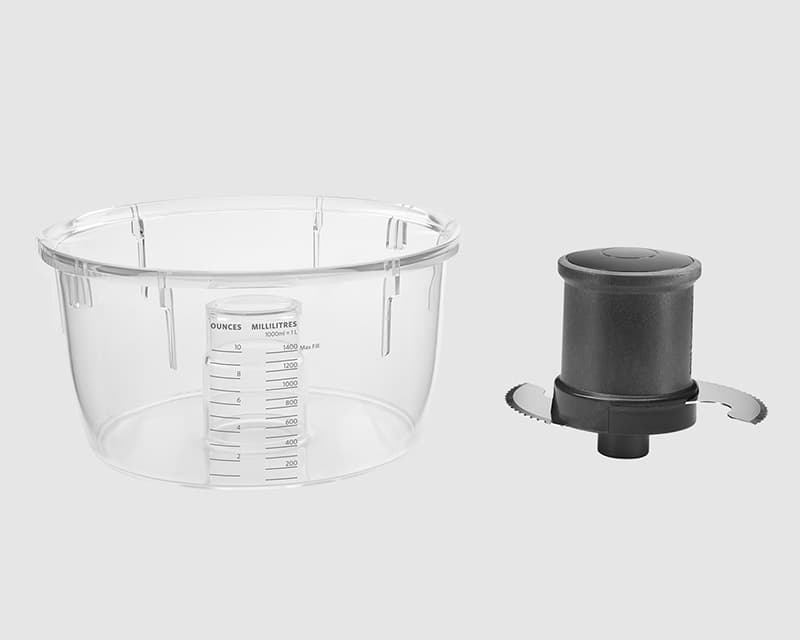 Mini Bowl with Mini MultiBlade
Inserted inside the cooking bowl to chop and blend small portions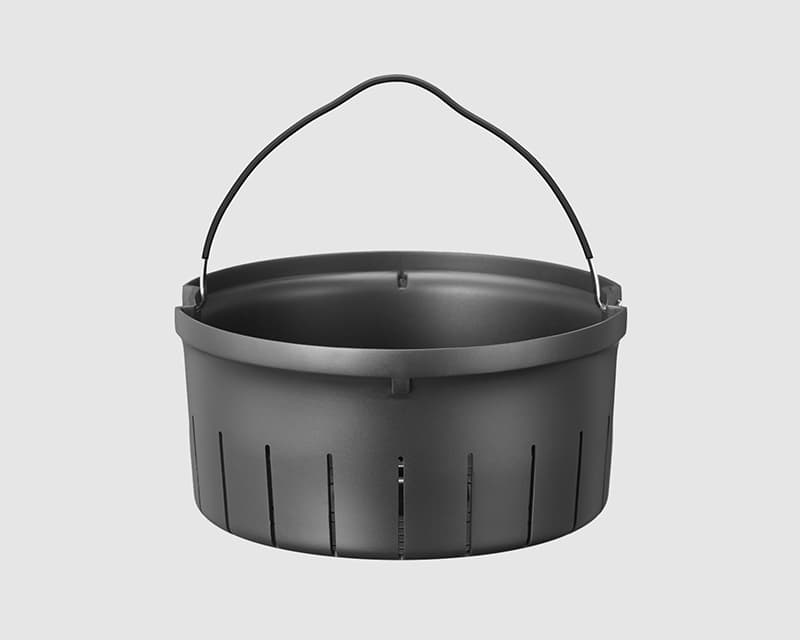 Inner steamer basket
Inserted inside the cooking bowl for fast steam cooking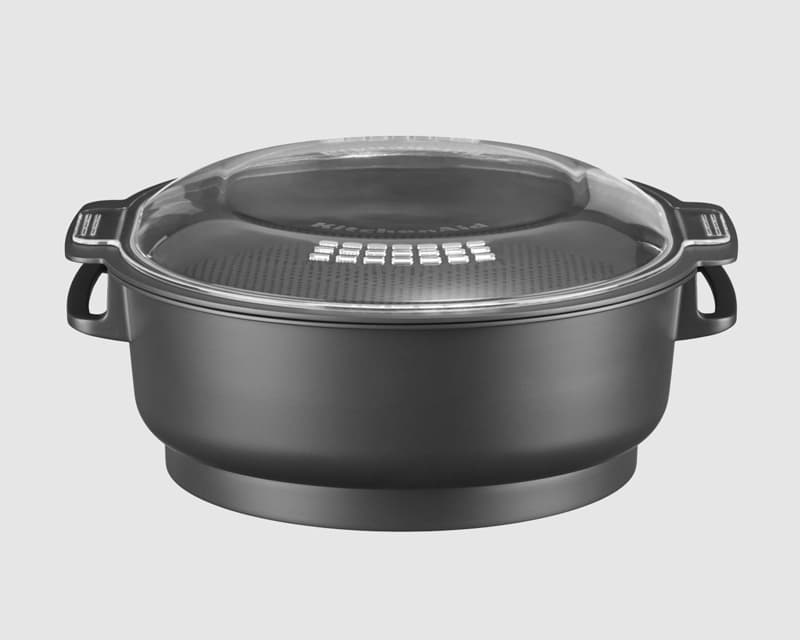 Nested steamer baskets
Placed on top of the cooking bowl, they have plenty of room for steaming different foods at once
Optional accessory Food Processor accessory kit
5KZFP11 -This all-in-one Food Processor accessory kit makes it easy to process foods from thick to thin with a twist of the dial. Leave the ExactSlice System to work its magic in the stylish working bowl with an adjustable slicing and a reversible grating disc (fine and medium options). To make the ultimate Gratin Dauphinois, simply attach the discs, slice the potatoes ready to layer up and grate some cheese for the top. Satisfyingly good.