Kitchenaid Professional Hand Blender Now In Pakistan
Buy Kitchenaid Professional Hand blender 5KBHC414 in Pakistan exclusively at pakref.com with shipping all over Pakistan including Karachi, Lahore, Islamabad.?
Kitchenaid Professional Hand Blender is a great addition to any commercial setup which will help you to get more efficient and productive in your professional environment.
Get tough with a pro hand blender
If you're in a professional or commercial kitchen, you'll need a heroic hand blender to give you constant power, safety and durability. Our Professional hand blender looks like a serious power tool – and it's as strong as it looks. With 1 HP motor at your fingertips, you can handle anything. Switch seamlessly between a top speed of 18,000 RPM for pur?es, whipping and emulsifying and 9,000 RPM low speed to blend and stir. When you're really under pressure, there's a hands-free bowl clamp so the hand blender will continue while you multitask. The power cord is a high-visibility orange for safety reasons and you can keep it neat with a cord wrap.
Benefits of KitchenAid Professional Hand Blender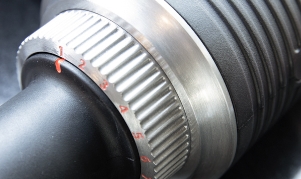 Variable speed 1 HP motor
With a 1 HP motor at your fingertips, you?re in control. Low speeds for stirring or high speeds for whipping.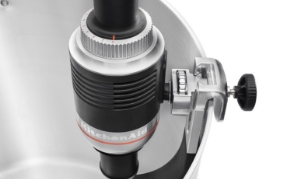 Hands free bowl clamp
Extra busy? Attach the blender to the bowl for blending while you multi-task.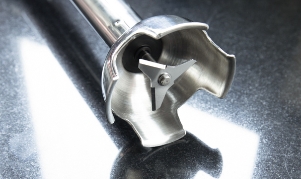 Multi-purpose blade
Blend, crush, chop, puree with the multi-purpose blade. You can add an optional whisk for more options.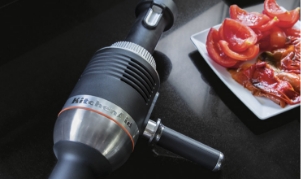 Ergonomic handle design
Get more leverage by using both hands with the 3-position handle and protective grip.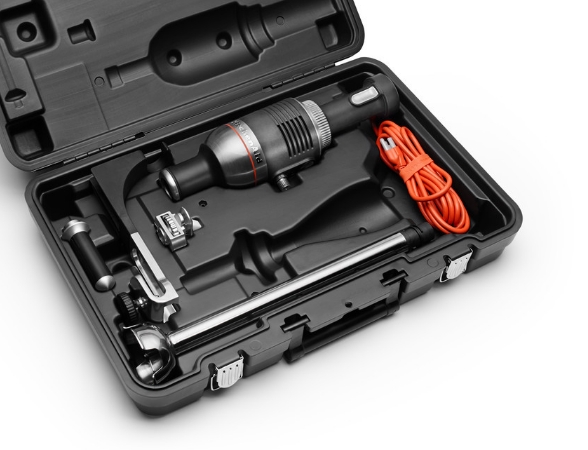 Handy carry case
Ideal for those on the move, the durable case keeps everything organised.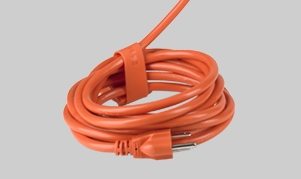 Orange safety cord
For maximum safety, the 3.65 metre cord is a high-visibility orange that you can?t miss. Keep it neat with the cord wrap.
Power through tough ingredients
Need a silky smooth pur?e in a hurry? This hand blender can handle anything from celery to beans or ginger root. Just throw it in.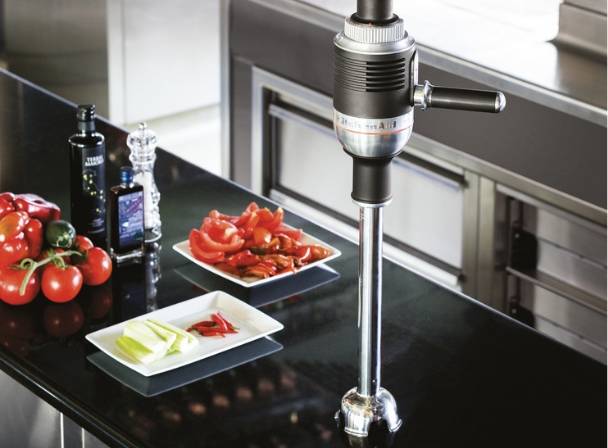 Pack it up
Catering or switching kitchens?
With the cord wrap and carrying case, you can keep everything organised and protect your investment while you?re on the move.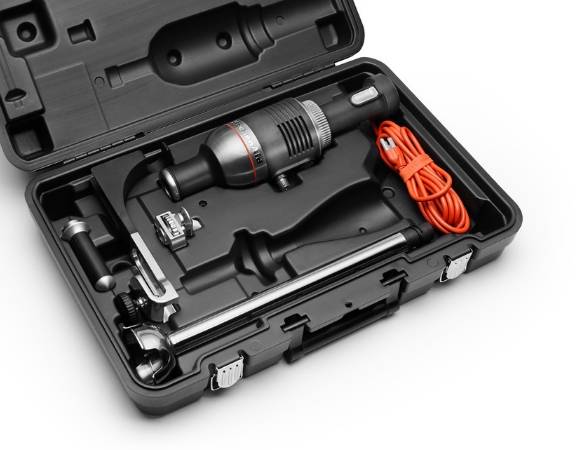 Free your hands
There?s always more than one thing to do at once! But don?t let your head spin. Attach the blender to the bowl for non-stop blending.