Touch-free. Mess-free.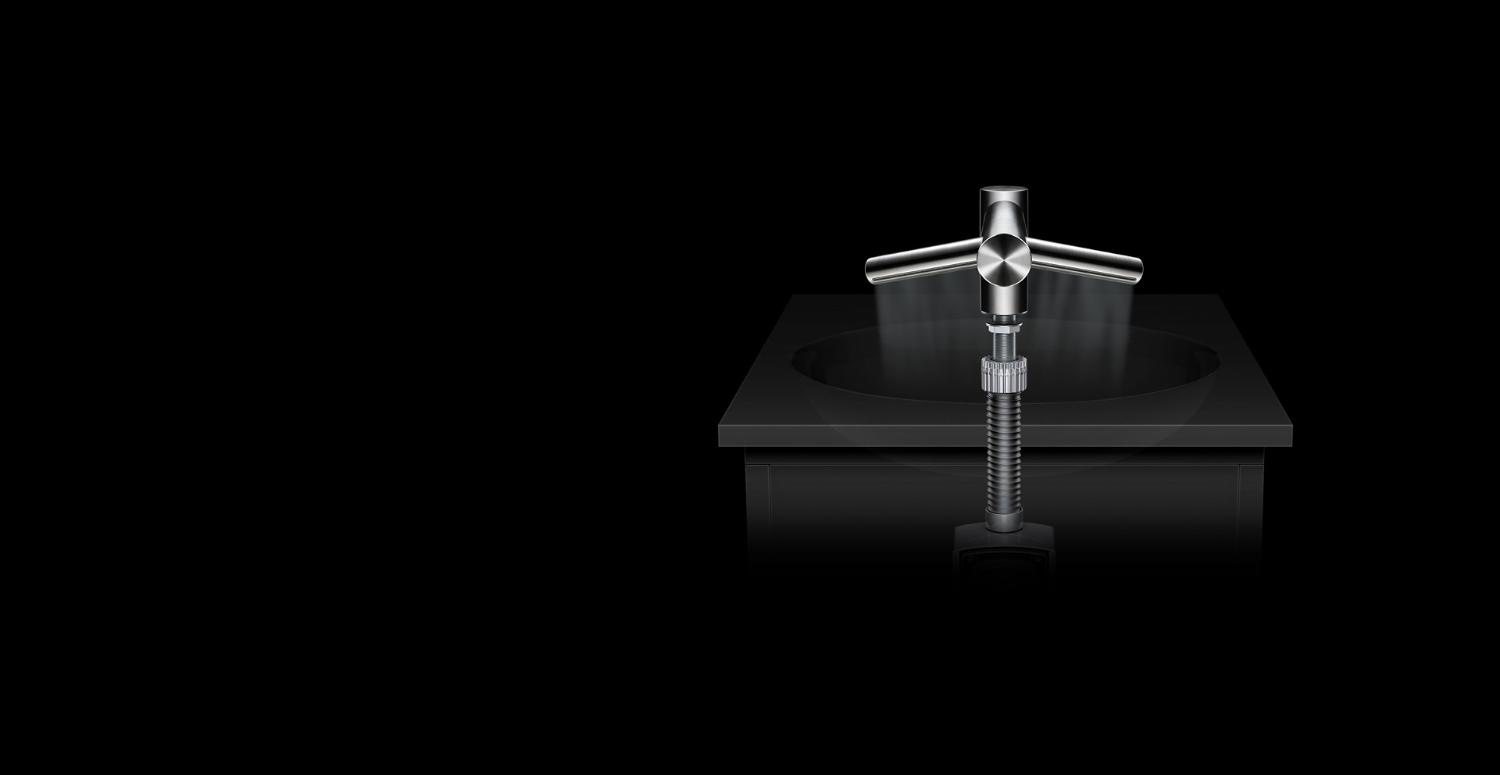 Fast. And energy-friendly.
Using Airblade? technology, sheets of high-velocity air quickly scrape water from hands. Drying hands in just 14 seconds without needing energy-hungry heating.
Airblade? technology
Clean air from the HEPA filter is forced at 341mph through apertures 0.55mm wide, scraping water from hands, quickly and hygienically.
Dries hands at 341mph with the Dyson digital motor V4
The Dyson digital motor V4 uses digital pulse technology to spin at up to 81,000rpm ? three times faster than a conventional motor. So it can draw up to 21 litres of air per second through the machine.
HEPA-filtered air
The HEPA filter captures 99.95% of particles up to 0.3 microns from the washroom air, before it's blown on to hands.
Have cleaner washrooms
With Airblade? technology in a tap, there?s no need for users to move to a separate drying area, so no water is dripped on the floor. And with the space saving Dyson Airblade Wash+Dry hand dryer, there?s room for extra toilet cubicles and other facilities.
Dry hands. In just 14 seconds
The Dyson Airblade Wash+Dry hand dryer takes just 14 seconds to dry hands. So users spend less time in your washrooms, making busy times easier to manage.
Specifications
HEPA filter

HEPA filter as standard

Rated power

1000 W

Dry time

14⁺ sec

Bacteria removal

Captures 99.95% of particles the size of bacteria

Motor

Dyson digital motor – V4 brushless DC motor

Operation lock-out period

30 sec

Motor switching rate

5,400 per second

Motor speed

Up to 81,000 rpm

Exterior screw type

Torx T15

Operating airflow

21 l/s

Decibel level

81 dB

Standby power consumption

Less than 0.5 W

Input voltage

200-240v

Frequency

50-60 hz
Height

159 mm

Length

286 mm

Width

303 mm