In Pakistan, Consumers have now a lot of options when they are opting for inverter air conditioners. The inverter technology has really improved over the last 5 years and there has been an influx of brands available for consumers to chose from. However, the biggest issue consumers in Pakistan are facing is the after sales service and we must say that it's pretty disappointing.
Even if you buy the world's best inverter air conditioner and if the consumer is not getting after sales support from the company then its pretty useless to invest in a very high end inverter air conditioner. Therefore, it is extremely important to buy an inverter ac in Pakistan which can provide good after sales support and that's where Sharp Inverter AC really shines.
Being an Authorized Dealer, We have been selling Sharp Inverter AC in Pakistan and have been very satisfied with their performance and especially with their after sales support. Our Consumers have been placing repeat orders too which speaks about the performance.
In addition to this, Sharp Inverter AC biggest USP would be their price especially when comparing with the likes of panasonic, mitsubishi or other inverter ac in Pakistan. In addition to this, Sharp Prices are equivalent to the local brands that are available in Pakistan which includes gree, kenwood, orient, haier etc. Therefore, Sharp Inverter AC also clearly wins in the pricing department too.
Sharp Inverter Air Conditioners are being manufactured in Thailand and are assembling in Pakistan which really helps in reducing their custom duties and are one of the primary reasons why they are priced lower compared to their competition.
We have also looked at some of their main features of Sharp Inverter AC that are available in Pakistan:
7 Shield Protection: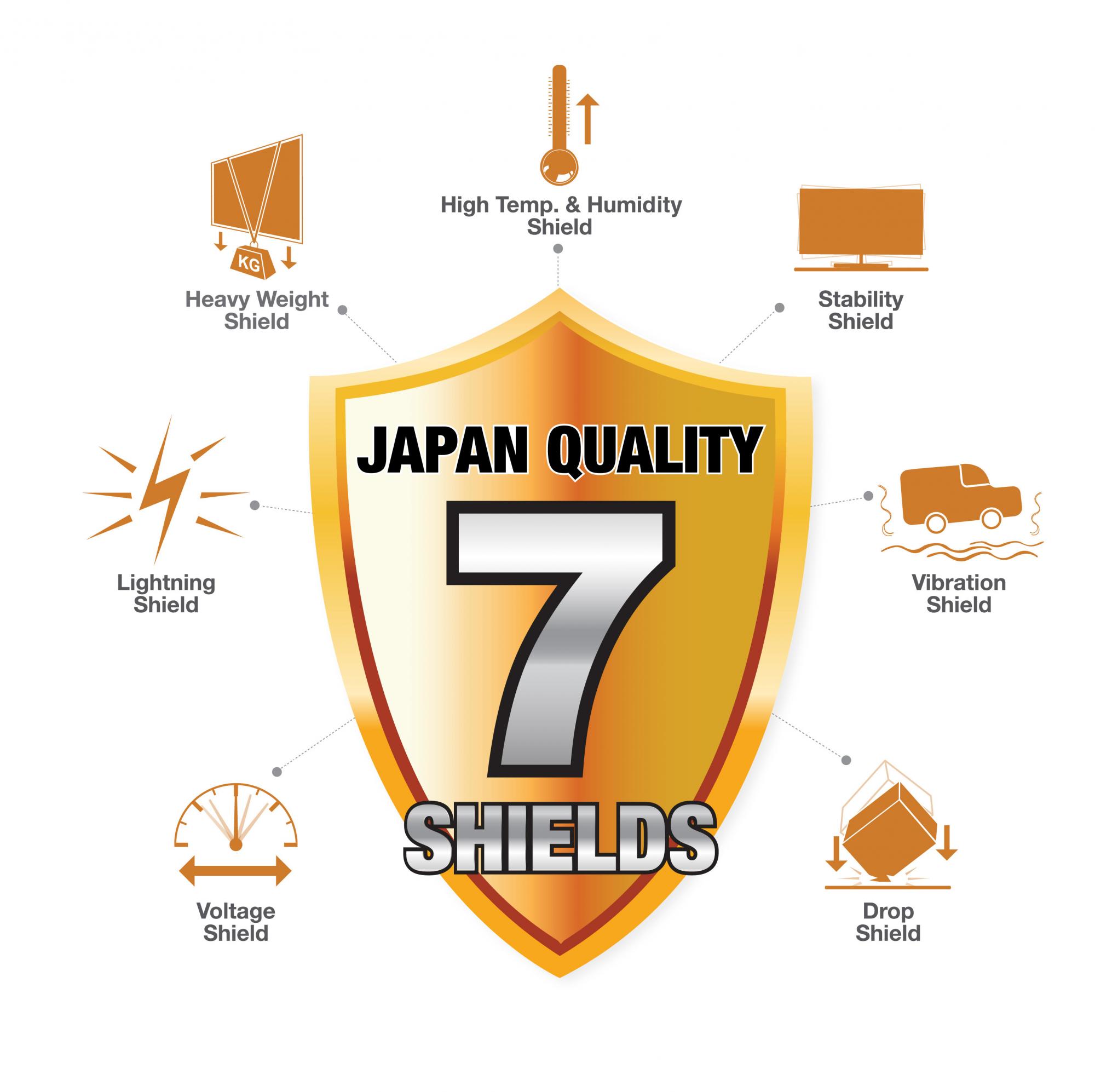 Sharp J-Tech Inverter AC in Pakistan comply to the strict Japanese quality control standards. All Sharp Inverter AC in Pakistan are equipped with their 7 Shield Protection which includes:
Fire Protection which protects inverter outdoor printed wiring board/circuit
Additional electric coating further enhances the electric insulation and also protects it from fire even when dust, moisture or insects are present in the unit.
Also protects from lightening and power surges
Sharp Inverter AC are corrosion resistant which really helps the unit to perform much better especially in areas near sea shore or where there is moisture issues.
Sharp J Tech Inverter AC can run at a low voltage of just 130V.
ECO Mode
Sharp Inverter AC comes with eco mode option which is a pretty neat option and can reduce your energy consumption by up to 60-70% savings. This function is very effective when you don't want full power from your inverter ac. Eco mode will reduce your electricity cost and prevents over cooling. Eco mode can save upto 800Watts which is pretty cool.
Sharp Plasma Cluster Technology: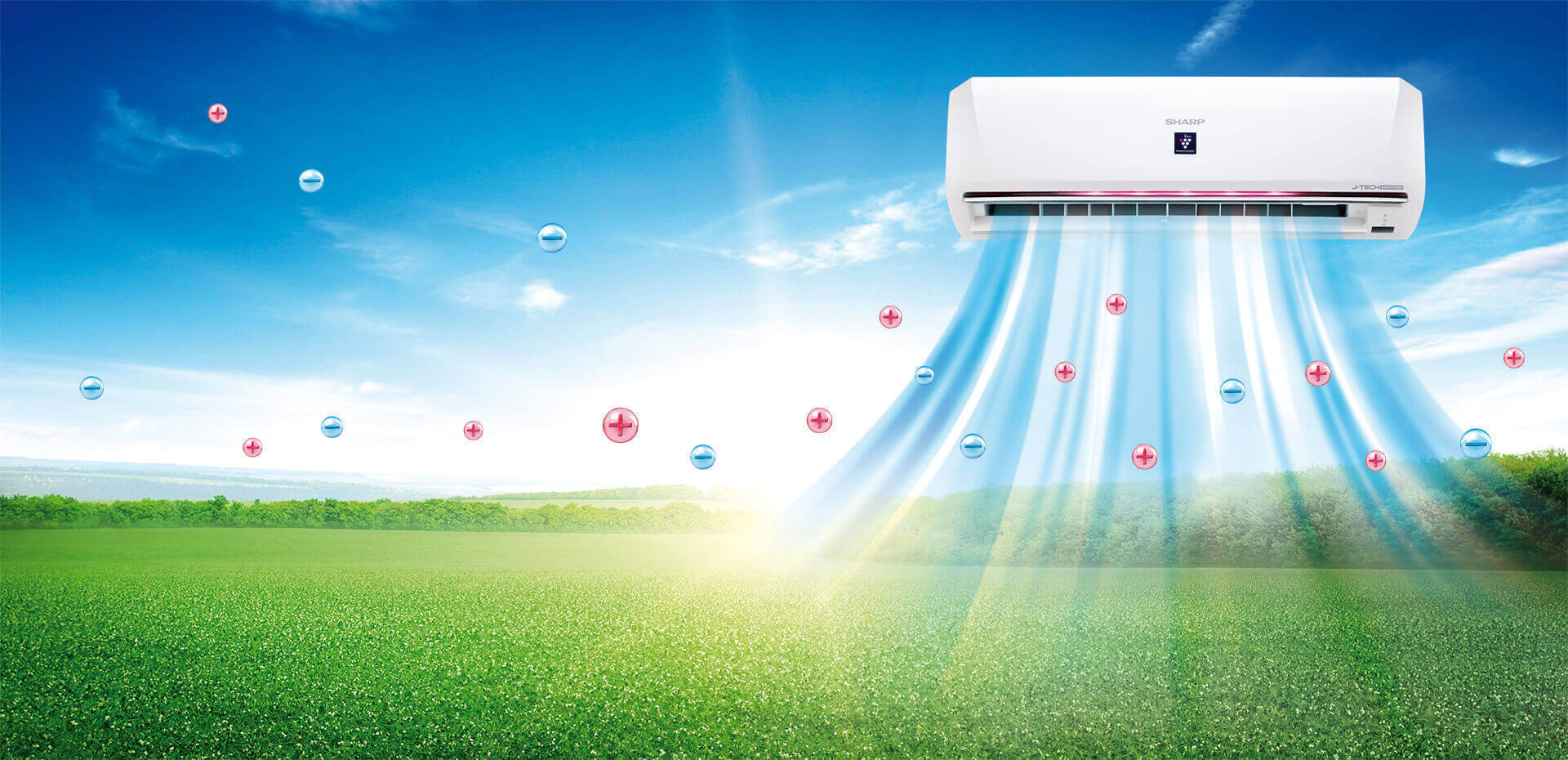 This is one of our favorite features of Sharp Inverter Air Conditioner which helps in purifying air with the same ion which is present in the nature. Plasma cluster technology is basically an air purifier which is usually present in very expensive inverter air conditioners. Plasma cluster is very effective against allergens, airborne bacteria, airborne viruses and airborne mold that is why it is highly recommended to install these units where air needs to be of top quality especially in servicing industry including hospitals and restaurants.
However, Sharp Plasma Cluster Technology is only available in their 2 Ton (2400BTU) Variant which is AHXP24SHV
Sharp Inverter AC Models & Variants in Pakistan:
Sharp Inverter AC are available in cool only and heat and cool models. Sharp J-Tech AH-X12SEV, AH-X18SEV & AH-XP24SHV are cool only options whereas AY-X12HCP, AY-X18HCP & AY-X24HCP are heat and cool models that are available in Pakistan.
Due to their price difference, J-Tech Cool Only Model is the most selling in Pakistan.
For Orders and Prices, Please visit our Website


Conclusion:
For those who are looking for energy efficient inverter ac in Pakistan but also want to buy in their budget then Sharp Inverter Air Conditioners might be the best inverter ac especially when considering their price, performance and after sales support in Pakistan.
Those interested in buying can visit our website or can just give us a call at 923428256262.